Join us: be an element of the fun!
The COSI Science Festival, May 1-4, 2024, is the perfect opportunity to align with COSI's important work to improve science literacy, foster a diverse STEAM workforce, and support accessible STEAM learning in our community — all while gaining region-wide marketing reach and impact. Partner with us to support our vision to inspire, engage, and transform lives and communities and to affirm our critical message: science is for everyone.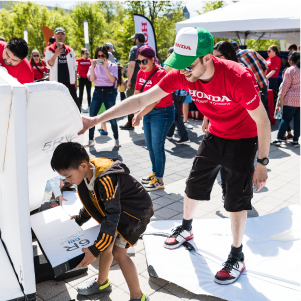 Because science is everywhere and so central to our lives, there is a growing need to connect learners of all ages with everyday STEAM concepts and topics. To meet this need, the COSI Science Festival showcases how exciting, interesting, fun, and accessible science can be — raising awareness of the pivotal role it plays in our daily lives and leveraging our region's diverse, world class STEAM talent to engage our community in the power and potential of STEAM learning.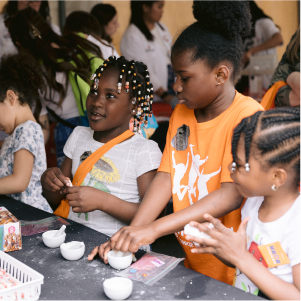 Interested in becoming a sponsor?
Explore the sponsorship opportunities below
and contact Keely Buckley for more information
Sponsorship Opportunities:
Opportunities listed below that include "BSC" are part of the Big Science Celebration, the largest interactive STEM event in Ohio, and the final event of the four-day COSI Science Festival occurring on May 4, 2024. For information about the Big Science Celebration, click here.