The COSI Science Festival helps to build a diverse STEM workforce through exposing individuals to science and technology where they live, learn, and lounge.
4 days of hands-on science
The COSI Science Festival is fueled by partnership and built on collaboration. With businesses, community organizations, educational institutions, civic leaders, and industry joining forces, the COSI Science Festival features a unique, partner-based model that ensures the benefits of the festival reach a diverse audience across a wide geography, while also ensuring each festival event has its own distinct science flair.
10,000
Learning Lunchboxes
The impact and engagement of these STEM events will be amplified by the distribution of COSI Learning Lunchbox education kits. Learning Lunchboxes are interactive science kits filled with all supplies needed for five fun STEM activities and additional exciting learning resources. Fun for the whole family and perfect for school-age learners, all Learning Lunchbox content is aligned with national learning guidelines and standards.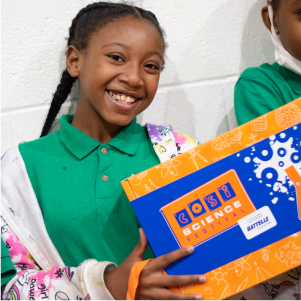 The STEM Star initiative honors ordinary people doing extraordinary work, bringing awareness and well-deserved recognition to the local scientists who are powering the innovations of tomorrow. The 2023 COSI Science Festival will feature 5 STEM Stars, nominated by the public and selected by the COSI Committee. STEM Stars will be honored at the Big Science Celebration and may be featured on local media outlets. Read more about STEM Stars here!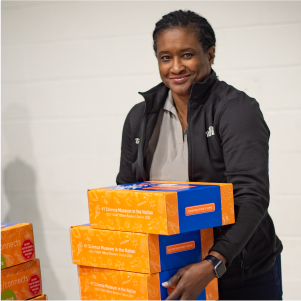 Learn more about the 2022 CSF​
Access the 2022 impact report here:
Frequently Asked Questions
Since 1964, COSI has grown alongside our community to provide critical, relevant, and accessible science education. Named the #1 Science Center in the Nation by USA TODAY in 2020 and 2021, COSI is uniquely positioned to connect learners of all ages with science, technology, engineering, and math (STEM) and to help restore society's trust in the power of science. We have sparked interest in STEM and related careers for countless learners, and each year our onsite, offsite, and online experiences reach over one million people. COSI, like science, is for everyone: all ages, backgrounds, and abilities. We serve as a pillar of learning and are a cultural cornerstone, committed to meeting STEM literacy, workforce development, and accessible education needs throughout our diverse community. Accessible STEM education is as critical as ever. The programmatic innovations, shifts, and adaptations that COSI adopted in 2020 due to the challenges of COVID-19 will carry forward, enhancing our crucial role in bringing STEM education to all learners as we cultivate a scientifically literate society by meeting learners where they are.