The COSI Science Festival invites you to join in the fun and showcase the STEAM occuring in your organization.
These events can come in an array of formats. Small, intimate events such as nature walks or a tour may attract a half dozen people, well known speakers or high profile events may attract thousands. No event is too large or too small for the COSI Science Festival.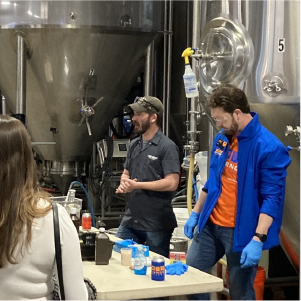 Are produced by many different groups and individuals:
The COSI Science Festival relies on businesses, organizations, museums, cultural and educational institutions, scientists, engineers, designers, and technologists to contribute content to programs, host events, and create STEM projects during the COSI Science Festival. Join us in our effort to develop high-impact programs that elevate science literacy in our community and beyond.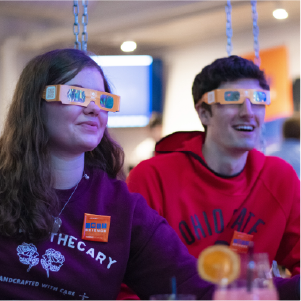 Celebrate STEAM concepts:
Ultimately, COSI Science Festival events share several common bonds. Festival events celebrate science, technology, engineering, art, and mathematics and their impacts on our world. Festival events are fun, engaging, and demonstrate that science is everywhere and for everyone. They also don't have to be an entirely new idea. If you're a STEAM organization, most likely something you're already doing fits in. These events aim to celebrate your organization's STEM work and showcase what you're doing to event participants. We believe something really special happens when people come together to inspire their community through creative collaboration.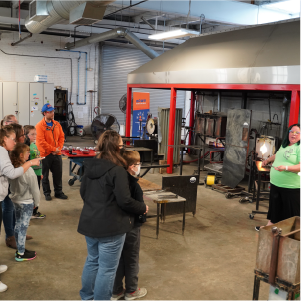 Interested in hosting an event?
Explore more below and submit an application.
Application deadline has been extended to March 3!
STEM event host timeline:
The COSI Science Festival team will review submitted events and ensure they meet our selection criteria. Events that meet the selection criteria are named "Official Events." If a proposed event does not meet the selection criteria, Festival staff will contact the event organizer to suggest modifications.
Need help with an event idea?
If you'd like to host an event but need an idea, we can help. The Festival team is happy to consult with members of your organization to discuss event possibilities and to connect you with like-minded STEM professionals in your region. For more information, please contact: [email protected]