Come experience over 100 exhibitor stations with hands-on science hosted by STEM professionals, researchers, and experts from Central Ohio and beyond. This free experience is located on the Scioto Peninsula, just outside of COSI, and takes place on the last day of the COSI Science Festival.
Interact with subject experts from many different STEM fields including automotive engineering, nature conservation, robotics, genetics, archeology, computer engineering, biology, pharmacology, geology, and even entomology (the study of bugs).
The Big Science Celebration is a rain or shine event. Please come prepared for the weather. In the event of severe weather, stay tuned to our website and social media channels, as well as event staff, for updates.
Battelle, Honda, CAS, Bath & Body Works Foundation, The Ohio State University, NASA, Ohio Department of Natural Resources, and hundreds more.
List of 2023 exhibitors will be available spring of 2023.
The BSC is located outside on the property and streets surrounding COSI at 333 West Broad St. Columbus, OH 43215.
Details coming spring of 2023.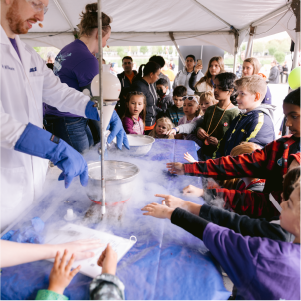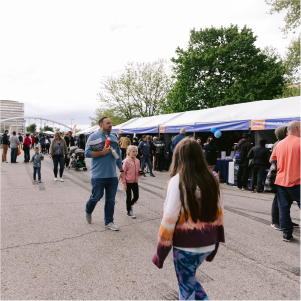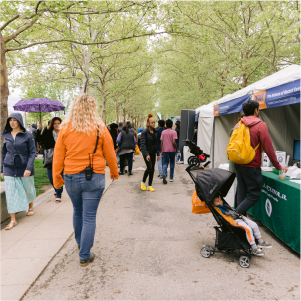 Food trucks and food vendors will be available the day of the BSC
Complementary bike parking is available at the corner of Washington Blvd. and Town St. at the end of the Rich St. Bridge for attendees opting to cycle to event
Please note that COSI will be open on the day of the BSC but admission is required for entry to COSI.
Explore more events leading up the BSC!
Click here to visit the community STEM event page to explore science events taking place from May 3-5 within your community.
Interested in exhibiting at the BSC?
Click the button to learn more